Leading with Personality
Strengths. Struggles. Strategies.
Develop Leadership & Communication Skills
Business Owners | Managers | Team Leaders | Sales | Customer Relations | Direct Sellers
Become a dynamic and effective leader
and achieve greater success and fulfillment in every area of your life.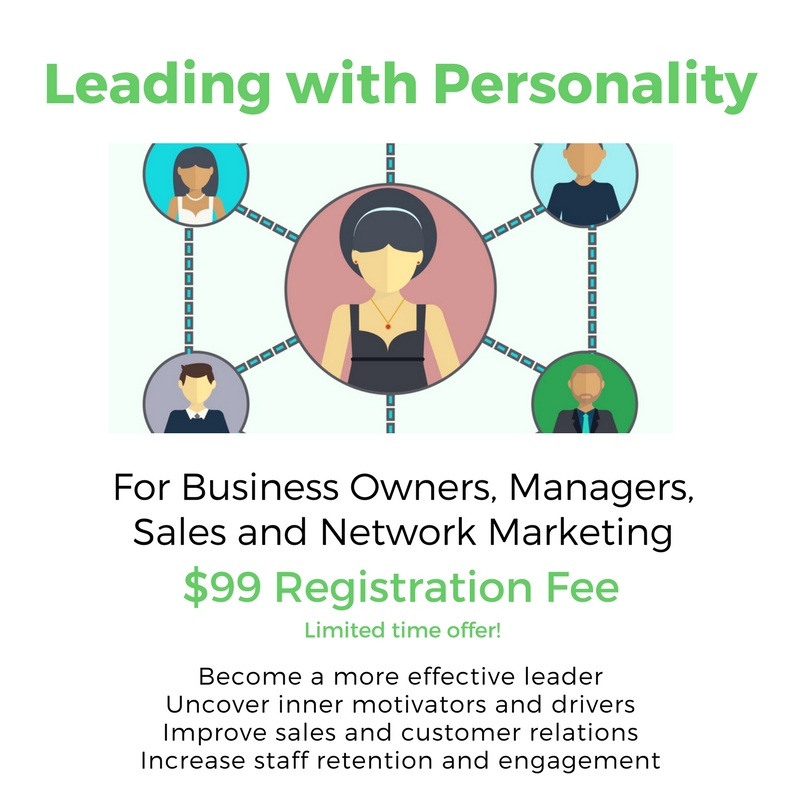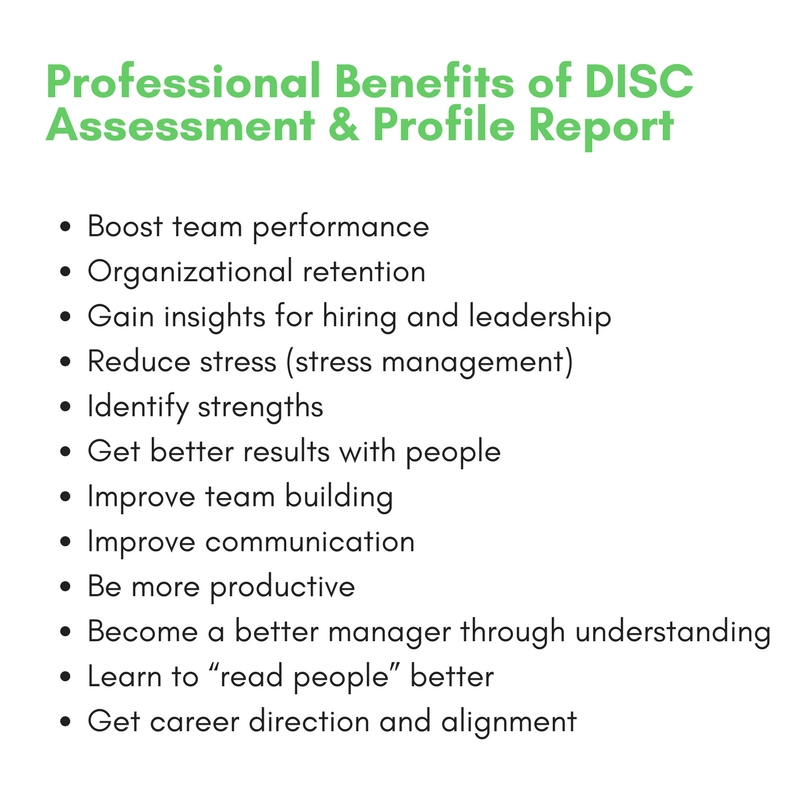 WHAT'S INCLUDED
2 hour in-depth, interactive small-group workshop with Accredited Trainers.
Enrollment fee is per attendee.
All workshop materials including reference materials and at-home exercises.
'Interaction Dynamics' and our 'Relationships at Work' workbooks.
Practical applications, real life examples and strategies.
Assessments are priced separately for added flexibility. Choose Assessments are priced separately for added flexibility – get a profile for you, your leaders, your entire team. Assessments are taken online prior to the workshop. We recommend the Adult Extended, Leadership or Sales reports for their in-depth nature and material relevant to the workshop..
Assessment instructions are emailed about one week prior to the workshop and take approximately 20 minutes to complete.
ABOUT THIS WORKSHOP
Each person's unique personality is full of positive attributes. Being able to uncover the needs and motivations of these attributes is life changing. Using the DISC Assessment and relationship mapping you will gain insights into the way your are wired and how to work with others where they are – as who they are – without trying to change them. You will, however, be able to change the outcome of your interactions by practicing the techniques covered in the Leading with Personality workshops. You will gain greater understanding of yourself and your own needs and tendencies that may be blindspots in your self-awareness and impacting your relationships both personally and professionally.
Positive and practical insights in areas such as communication, decision-making, motivational tips, leadership skills and strategies on how to handle difficult relationships.
Close more deals by creating meaningful contact with each customer and working in alignment with his or her decision-making style instead.
Bonus material inlcude tips for more effective listening, time management and presentation skills.
Catherine Walker brings over 19 years experience as an Executive Leader training and mentoring 100's of team members. While working with her teams, she realized you can not coach every person the same way. You have to adjust to their individual personality styles. She shares her expertise with the DISC model along with her personal experience growing direct sales organizations.
Catherine Walker
Christine Horstman is an experienced General Manager and has worked in Direct Marketing, the Event and Travel Industries, Wholesale Manufacturing and Retail. She has had full oversight of sales, customer service and operations. Her background in training and staff development lead her to find tools that individuals and small business owners can use in their personal and team development. The DISC model is her go-to  tool for teaching others how to improve their interpersonal skills.
Christine Horstman