Workshops & Seminars
RELATE WELL. LIVE WELL.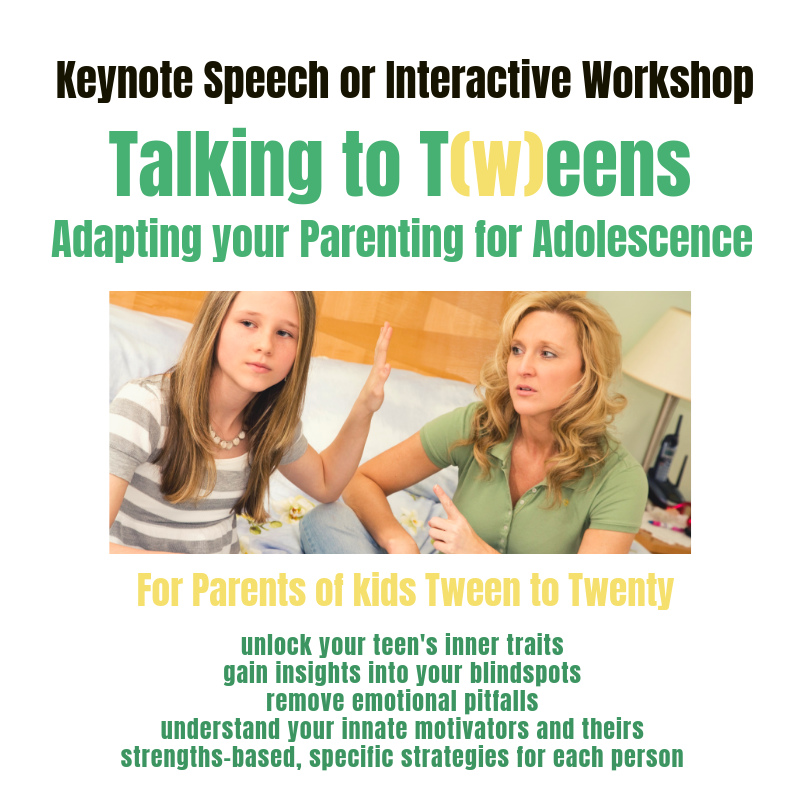 If you can't talk to your kid, then who are they listening to?
Do you struggle with how to talk your son or daughter? Do you find yourself arguing with them or feeling frustrated? Are you worried about your teen? Is your kid struggling with social skills? Are they going through changes in their friendships? Do you want to connect but somehow just can't?
Our parenting needs to grow and change with our kids. From tween to twenty requires adapting your parenting for adolescence. The good news is everything you need is already within you and we know how to unlock it!
You are who you are and so are they. So Stop fighting it, and stop fighting with each other. We offer a positive approach that taps into your unique personality - and your teen's - to empower your parenting style. Join us at our next Parenting with Personality small group workshop.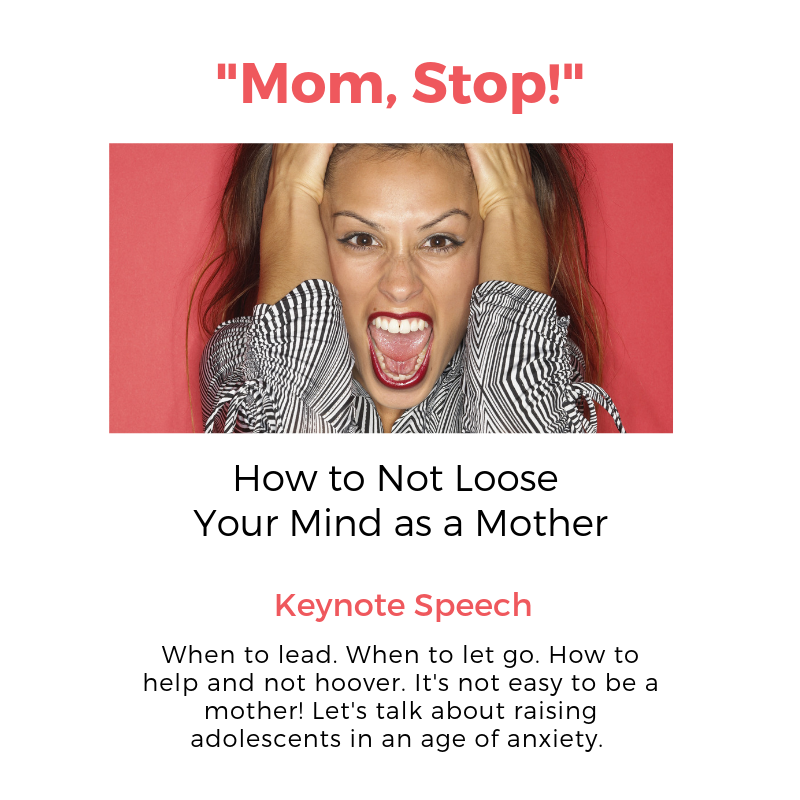 Visioning and Values and for Modern Moms
Do you have a PTA or group of women looking for a workshop or keynote speaker? I'd love to be a part of the conversation around modern motherhood.
We all feel the pressure to help our kids succeed. In order to raise adults we need to be parenting with intention and a long-term perspective. It's not always easy to do in an age of anxiety.
Find out the feedback employers are giving us about how prepared our kids are for the world. Explore what's stunting our kids and how we're getting in our own way and theirs. Leave with strength-based strategies for you and your kids.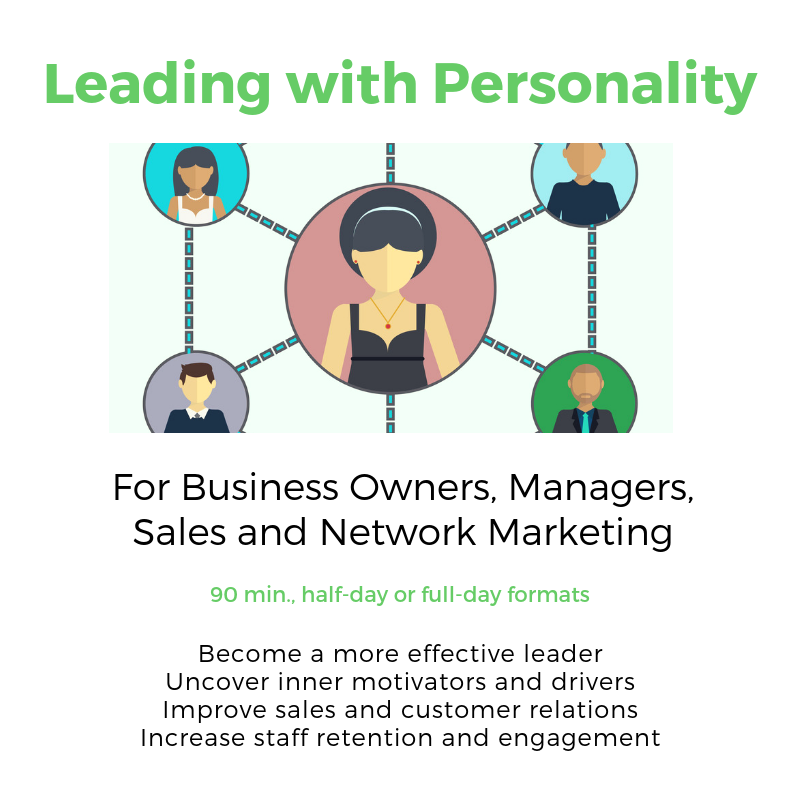 Interested in growing your business and yourself?
With our Leading with Personality workshop you can use what you learn with customers or staff, in networking and business building, and for your own personal enrichment. This is an excellent investment in your professional development. And an extremely helpful tool if you are trying to mentor and motivate a team.
Gain a better understanding of your drivers and needs in a professional setting and better define your leadership style as we delve into your personality assessment and the DISC model. Leave with strategies to best utilize your team member's natural skills and abilities to increase organizational production and engagement.
DISCovery Workshops
Get empowered by your innate personality!
See yourself and others more clearly!
We focus on the DISC Model of Human Behavior –
a simple and effective tool to improve emotional intelligence, communication and leadership skills.
Need more information?
Visit our Frequently Asked Questions.
If we didn't answer all of your questions there, feel free to drop us a line anytime.